Welcome to Quality Solutions Network's Support & Progress center
In order to keep you updated with the services hired to Quality Solutions, we utilize a ticket system. Every service request is assigned a unique ticket number which you can use to track the progress and responses online. For your reference we provide complete archives and history of all your services. A valid email address is required.
Con la finalidad de proveer un servicio al cliente de vanguardia, puede utilizar nuestro sistema de tiquetes de servicio para acceder al progreso y movimientos en los servicios contratados a Quality Solutions. Hay un historial con todos los detalles e historial de los servicios. Se requiere la dirección de email y el número de tiquete del servicio para ingresar.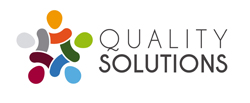 ---
Check Ticket Status
We provide archives and history of all your services.